Soap Saver Bag
Regular price
Sale price
$5.00 USD
Unit price
per
Sale
Sold out
Your new favorite shower buddy!
This zero-waste alternative allows you to use every little bit of your favorite soap, which is why it's also called a "soap saver". Not only that, it also doubles as an excellent exfoliator, gently exfoliating away dry and rough skin while improving circulation!
Soap pouch. Soap saver. Soap bag. Soap sack. Whatever you call it, it's a must-have for anyone who showers or bathes with bar soap!
The concept is simple 
Put your bar soap or bar soap "scraps" into the bag, tighten the drawstring and use it like you would a loofah or sponge. It helps lather up the soap, is a great exfoliator, and makes soaps (especially small pieces) manageable to hold.
Once you have finished washing, there's no need to remove the soap from your soap bag. Just simply hang it up and allow to drip dry. This is a great way to keep your soap in good condition and ensure that it will be ready for the next time you need to use it.

TIPS:
Don't be afraid to cut your soap in half or in quarters! Natural soap lasts longer if it is allowed to dry out between uses. To make the most of your soap and your pouch, we recommend cutting a slice off your main bar to use in the pouch rather than putting the whole bar in.
When using, fully soak it in warm water to make the fabric soft and delicate.

Size: the bag is around 14 x 9.5 cm/ 5.5 x 3.7 inch in height and width, the proper size to hold most soaps
Natural material:
Ramie is a natural fiber, a traditional material rough enough to clean and exfoliate the skin, delicate enough to keep your skin sparkling.
What is Ramie?
-Ramie is made from the stalks of the plant called Chinese Nettle (Boehmeria nivea).
-The textured surface ensures that more foam is produced and it invigorates your skin at the same time.
-Ramie is one of the strongest natural fibers. It exhibits even greater strength when wet.
-Ramie fabric does not shrink and it is resistant to bacteria and mildew, which means it does not rot easily. (perfect for showers)
Share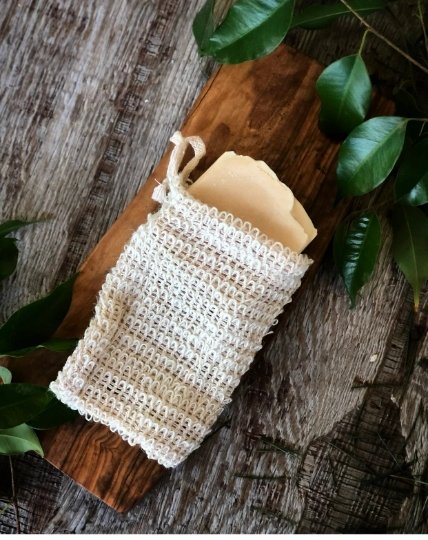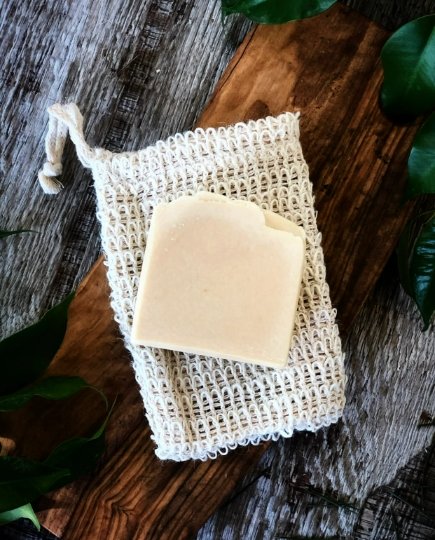 Perfect gift idea
I get in the habit of giving the same gifts year after year. Well, now everyone will be getting Mazzeltov soaps and accessories. These were a huge hit for the birthday girl !
Great quality, it was time to replace my s...
Great quality, it was time to replace my soap saver, it works perfectly with the soaps! Fast shipping and hassle free transaction too!
Good quality. Matched the description
Good quality. Matched the description
Nice and sturdy for bar soaps.
Nice and sturdy for bar soaps.